Outdoor sports on holiday in Liguria
The sea accompanies you wherever you are
Only in Pietra Ligure do the track have sea views
In the imagination of many, Liguria is sea, beaches, summer holidays … all this only if you look in one direction only. 🙂
The conformation of the Ligurian territory, especially Pietra Ligure, makes a holiday in the green possible in the midst of poplar groves, evergreens, beech trees, expanses of wild rosemary, olive trees without ever losing sight of the presence of the Ligurian sea. For our kind customers who try their hand at road and off-road cycling, our hotels offer the possibility of sheltering bicycles in an indoor garage, closed and under the hotel, where you will find everything you need to store your bike and mountain biking.
The views that you will find in your itineraries are idyllic, restful, a fantastic setting for well paved roads both uphill and flat. Our Pietra Ligure hotels in Liguria are an excellent base for exploring Liguria, its mountains both on dirt and asphalt.
For your MTB holidays choose a city by the sea: Pietra Ligure in Liguria.
Our territory is full of trails and paths for your mountain bike rides (even using your i bike). The GPS tracks you will find are from the Ligurian hinterland around the seaside towns of Pietra Ligure, Finale Ligure and Loano. The routes climb up the mountain bike trails of Monte Grosso, Monte Carmo and Melogno.
Pietra Ligure: eine Perle in Ligurien. Eine alte Stadt zu entdecken
Eines der schönsten historischen Zentren der Palmenriviera in Ligurien, voller Geschichte, wo Sie die Düfte spüren und typische Gerichte Liguriens probieren können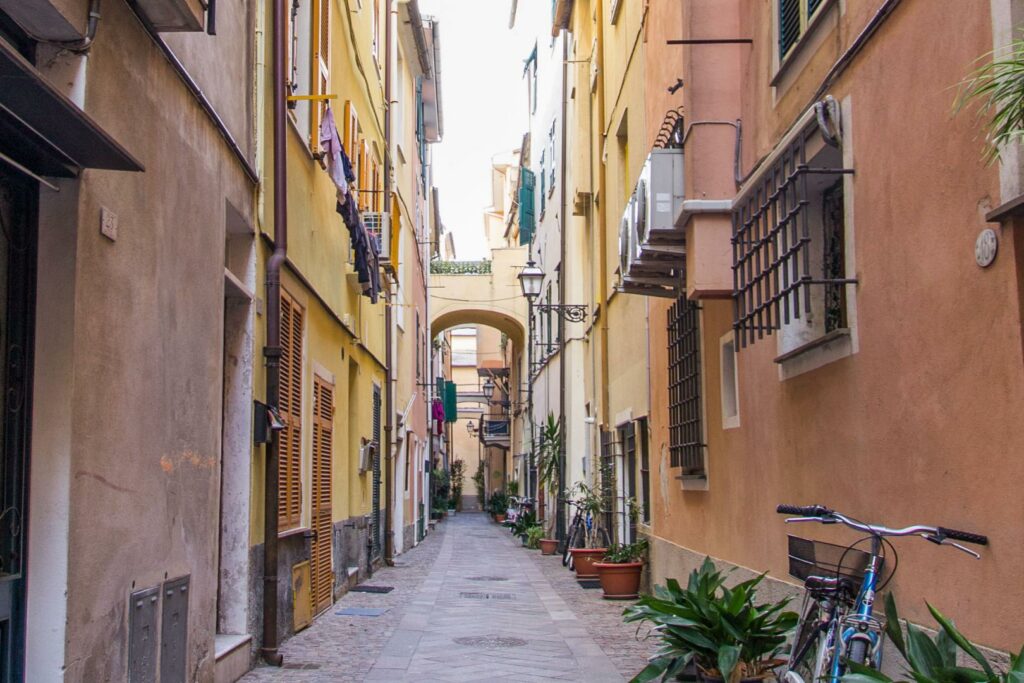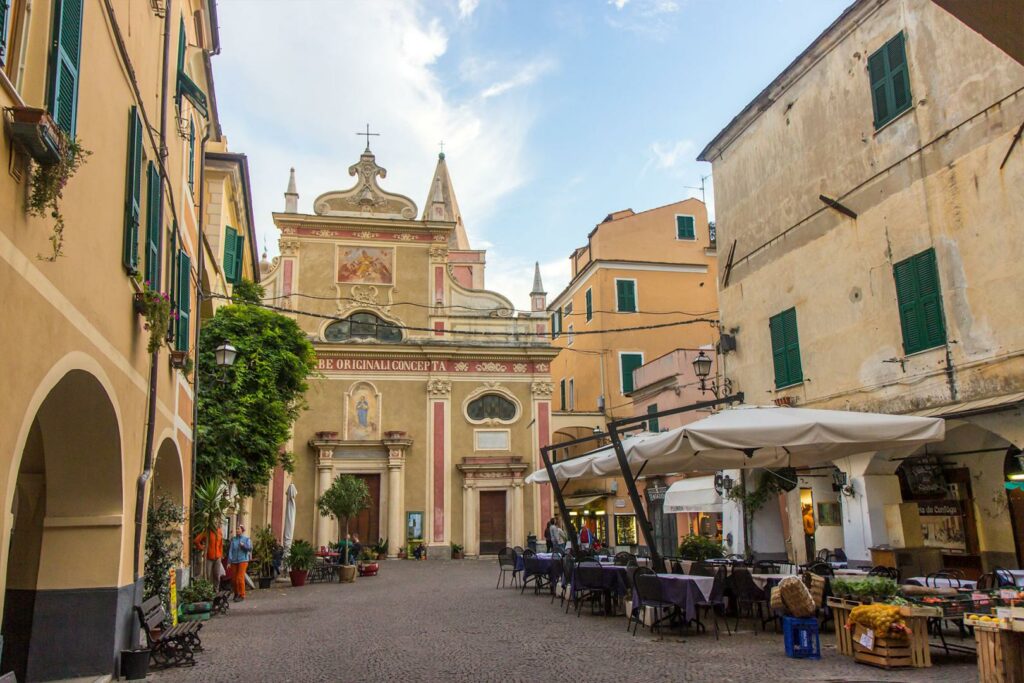 – Look for the convenience of an equipped beach
– You want to tan in the Ligurian sun
– You don't feel like carrying toys, towels … every day
– After a good bath you want to take a nice hot shower
– You want the certainty that there is a person checking you and especially your little ones while you are in the water
– You are looking for a SANDY beach where you can lie down
– Above all, you want a blue, lively, transparent sea … THE SEA in short.
This and much more at the beaches in Pietra Ligure in Liguria affiliated with our hotels!
Galleria di foto di Pietra Ligure
For those staying in a town in the province of Savona, the Tourist Card is available: an indispensable tool for
go and discover the 10,000 opportunities that our splendid territory offers.
The Card is delivered to the tourist who stays in one of the accommodation facilities located in the Municipalities who, by applying the tourist tax