Hotel Villa Marina Pietra Ligure
Are you looking for a hotel for your sea view holidays in Liguria?
The kitchen, with a particularly careful service, offers every day typical seafood dishes and a buffet breakfast service with homemade cakes.
The Hotel Villa Marina *** is a hotel equipped with gluten-free cuisine in Pietra Ligure. Caldana Giuseppe is the contact person indicated for the support of celiac customers.
The hotel in Liguria prides itself on using ecological cleaning products with low environmental impact (almost 100% biodegradable) thanks to the Pietra Ligure Naturdet. We are also equipped with a charging station for electric cars !!!
The Villa Marina Hotel Pietra Ligure on the sea in Liguria has large soundproofed rooms with terrace, equipped with a very modern air conditioning system, telephone and direct fax, satellite TV and safe. The hotel offers: TV and reading rooms, a large bar, solarium, and a large private sandy beach with special agreements.
Private unattended parking, garage for bikes and motorbikes communicating directly with the reception
Do you want to book the beach too? After making your reservation send us an email or call us to have your place on the beach.
Corso Italia, 221
17027 Pietra Ligure SV Italy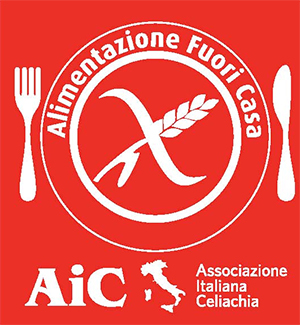 Celiac disease and food intolerances
Gluten-free hotel Pietra Ligure
Our Villa Marina hotel is pleased to inform you that it adheres to the AIC project for food outside the home. Every year inspectors come to check our kitchen, if the training courses have been done and if each dish is treated properly and if it is actually gluten-free
Pietra Ligure, an ancient city to discover. A typical city of Liguria
One of the most beautiful historical centers in the province of Savona, full of history, where you can feel the scents and taste typical dishes of Liguria.
– Look for the convenience of an equipped beach
– You want to tan in the Ligurian sun
– You don't feel like carrying toys, towels … every day
– After a good bath you want to take a nice hot shower
– You want the certainty that there is a person checking you and especially your little ones while you are in the water
– You are looking for a SANDY beach where you can lie down
– Above all, you want a blue, lively, transparent sea … THE SEA in short.
This and much more at the beaches in Pietra Ligure in Liguria affiliated with our hotels!
In the imagination of many, Liguria is sea, beaches, summer holidays … all this only if you look in one direction.
The conformation of the Ligurian territory, especially of Pietra Ligure, makes it possible to have a holiday in the greenery among poplar groves, evergreens, beeches, expanses of wild rosemary, olive trees without ever losing the presence of the Ligurian sea. outdoor Pietra Ligure Liguria Hotel hiking , fitwalking, trekking, wandern, outdoor, Nordic walking
For our kind customers who engage in road and off-road cycling, our hotels offer the possibility of sheltering bicycles in an indoor, closed garage under the hotel, where you will find everything you need to store your bicycles. and mountain bikes
For those staying in a town in the province of Savona, the Tourist Card is available: an indispensable tool for
go and discover the 10,000 opportunities that our splendid territory offers.
The Card is delivered to the tourist who stays in one of the accommodation facilities located in the Municipalities who, by applying the tourist tax
Nuovo Bristol hotel Liguria
From a review on Google Travel: We spent our holidays in this fantastic hotel .. a week dedicated to comfort and relaxation … Nothing is missing .. kind staff, excellent cleaning of the room, welcoming beach and the food is excellent … We will miss him… We will definitely be back.
Galleria di foto di Pietra Ligure